Laser Cladding Technologies (LCT) offers a complete range of laser cladding powders including Metals, Alloys and Carbide blends. Please contact our LCT team for advice or a quote for your laser cladding application.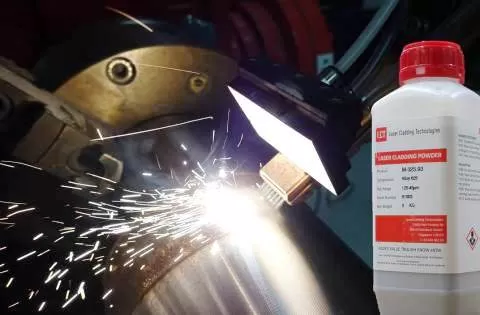 Typical laser cladding powder which FST offers, among others, are:
Cobalt-based alloys
Alloy 1, Alloy 6, Alloy 12, T-400, T800, etc...
Nickel-based alloys
Alloy 625, Alloy C-276, NiCrBSi, NiCrSiBCuMo, etc..
Iron-based alloys
Stainless steel 316L, Stainless Steel 431, etc…
Carbides and Carbide blends

Cast Tungsten Carbide (CTC) / Fused Tungsten Carbide (FTC)
Spherical Cast Tungsten Carbide (sCTC)
Macroline Tungsten Carbide (MTC)
Carbide blends like CTC/NiSF52HRC 60/40%, etc...