Arc wire

Thermal spray systems
Flame Spray Technologies present the AWS-400 arc wire spray system, offering high performance and unbeatable power. This specially designed system ensures low operator fatigue and significantly reduced maintenance costs.
Electric wire spraying is a process in which two electrically conductive wires are transported through a spray gun. An electric arc is produced between the ends of the two wires causing them to melt. Compressed air is used to transport the molten material to the substrate where it forms a coating. This process allows coatings to be applied quickly and at low energy costs. The major benefits of electric wire spraying are its large spraying capacity and excellent adhesion. The equipment can be operated at low energy costs and it is very mobile making the process suitable for working on location.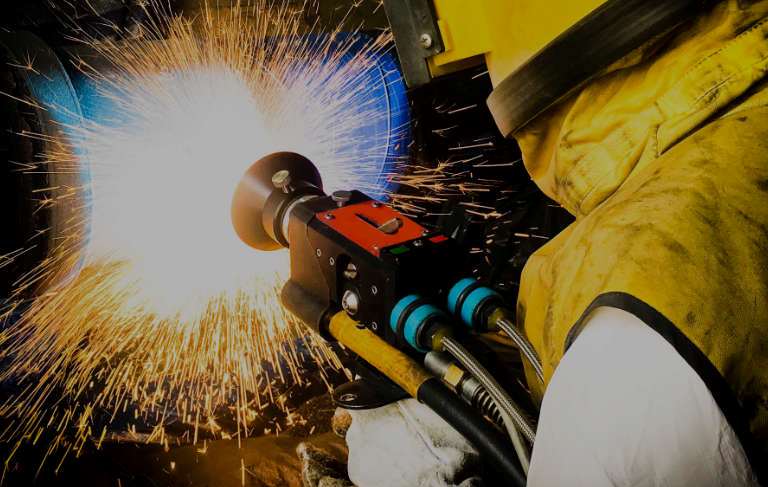 More information about Arc Wire process?
Industries utilising arc wire spray technologies include wind power, tube, cast iron pipe, steel, capacitor and automotive.
Applications include: protection of incinerator boiler walls of against high-temperature erosion and chemical degradation; repair and dimension correction of worn drive shafts and bearing seatings; corrosion protection for locks and bridges; electrical shielding; anti-skid and traction coatings; welded tube seams; piston rings; capacitors; varistors and large infrastructures.