Masking Tape
Flame Spray Technologies delivers only tape qualities that live up to the demands of Thermal Spraying.
Plasma Tape DW 500
One step plasma masking tape constructed of a silicone rubber/glass cloth backing coated with an aggressive high-temperature silicone adhesive.
HVOF Tape DW 501
A laminate of blue silicone rubber, glass fabric, 4 mil aluminium and glass fabric designed for severe duty including GF-HVOF applications.
Plasma/HVOF Tape DW 411
A heavy (4 mil) aluminium foil/glass laminate with a high-temperature silicone adhesive.
Plasma/HVOF Tape 900.020
High-Temperature Copper Foil masking tape has been specially designed for extreme applications such as HVOF.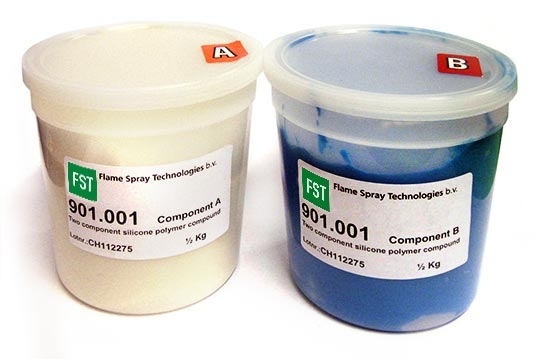 Masking Compound

Two-Component Silicone Polymer Compound. Masking of complicated geometrical components becomes easy and intended for HVOF Thermal Spray Masking Applications.

If products other than listed above or Approved (GE, Pratt & Whitney, Rolls Royce, etc..) are required, please contact our customer support team.