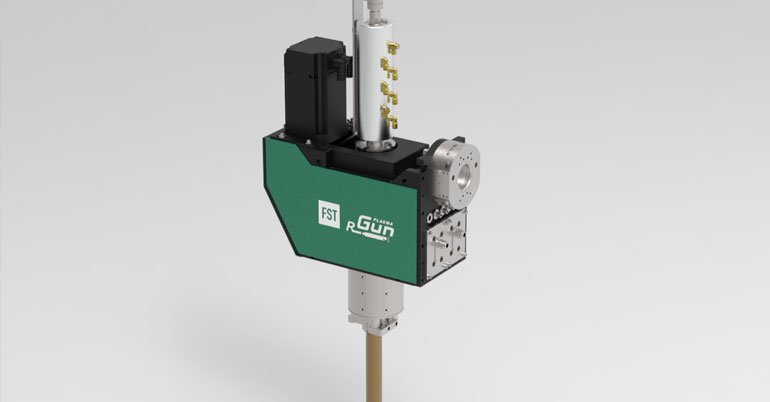 A new development of FST; the rGun™ is designed to apply thermal spray coatings to the inside diameters of metal objects, giving it extra hardness, wear, temperature or corrosion resistance. The specially engineered unit provides an excellent coating quality and greater efficiency than competing technologies.
Unique rotating plasma gun
The FST rGun™ is a rotating plasma gun unit that improves the capabilities of a standard plasma gun by providing continuous rotation of the attached plasma gun during the spray operation. The rGun™ can be used in manufacturing processes like the production of engine block cylinder bores, heat exchanger tubes and casings. With a wide range of available coating materials the unit provides solutions single piece and mass production.
Features of the unit
The unit is designed to provide the plasma gun with the plasma gases, electrical power, powder, cooling water and air while continuously rotating the gun.
The drive unit rotates media coupling and the plasma gun.
The rotating media assembly with built-in swivels and sealing rings provide the process media (gasses and water) to the plasma gun via the media coupling.
Electrical power is transmitted to media coupling and then plasma torch via contact rings while insulating the electrical poles from each other.
Learn more
More information can be found in the tab Rotating Plasma Unit in the product description of the Turn-key systems.