Recently FST released a Spraytech about the The Coating Machine™.
A reason for us to put this product in the spotlight.
A fully automated production cell
The Coating Machine™ is the perfect machine for mid- to high- volume production applications of a wide scale of products including:
Aero Engine Parts
Turbine Blades
Ball Valves and Seats
Biomedical Implants
Hydraulic Plungers
Pump Parts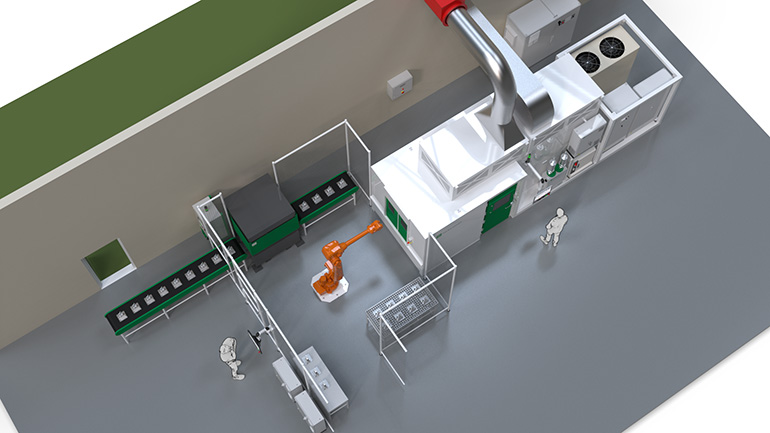 The Coating Machine™ greatly improves your productivity. Once The Coating Machine™ is programmed the operator (or robot) loads and unloads the parts from the outside in a continuous flow; maximizing the torch on time as the process does not need to stop. Productivity will be maximized and
costs reduced. Externally loading and unloading also greatly reduces the exposure of the operator to dust and fumes as they do not have to enter the coating zone.
A further advantage of the system is that the torch will not shut down until a batch is finished or the operator shuts the system down. This will increase the lifetime of the torch components.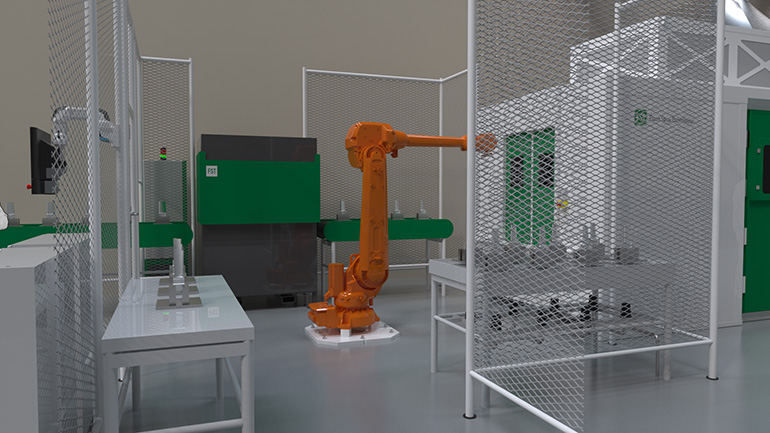 Download our new SprayTech about the Coating Machine or read more on the Turnkey systems product page.