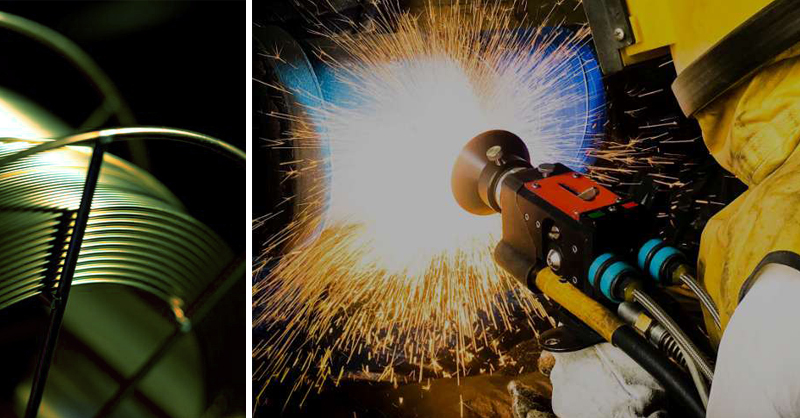 FST supplies a complete range of thermal spray wires for electric arc spray and flame wire spray processes. The range consist of cored and solid wires in a wide range of alloys for high-temperature corrosion protection, bonding layers, build-up coating & sealing.
We would especially like to draw your attention to our Fe-Based Hardcore™ product range. With Fe-Cr-Si-B products, our W-662, W-663, W-664, W-665 and W-667 wires provides solutions for many applications
HIGHLIGHT: W-667; Fe-4.5Ni 14Cr 1.3Si 1.9B 26WC 6%TiC
Thermal spray wire uses titanium and tungsten carbide within an amorphous matrix to provide excellent abrasion resistance. Offers very high bond strengths, high hardness, and a non-skid surface. W-667 wire is used primarily as a hard abrasion resistant Coating. Applications can use coating thicknesses up to 1.5mm for wear and non skid surfaces.
More information
For more information on the full range of thermal spray wire solutions and to download your copy of the SprayTech technical product data sheet, visit our thermal spray wires product page.