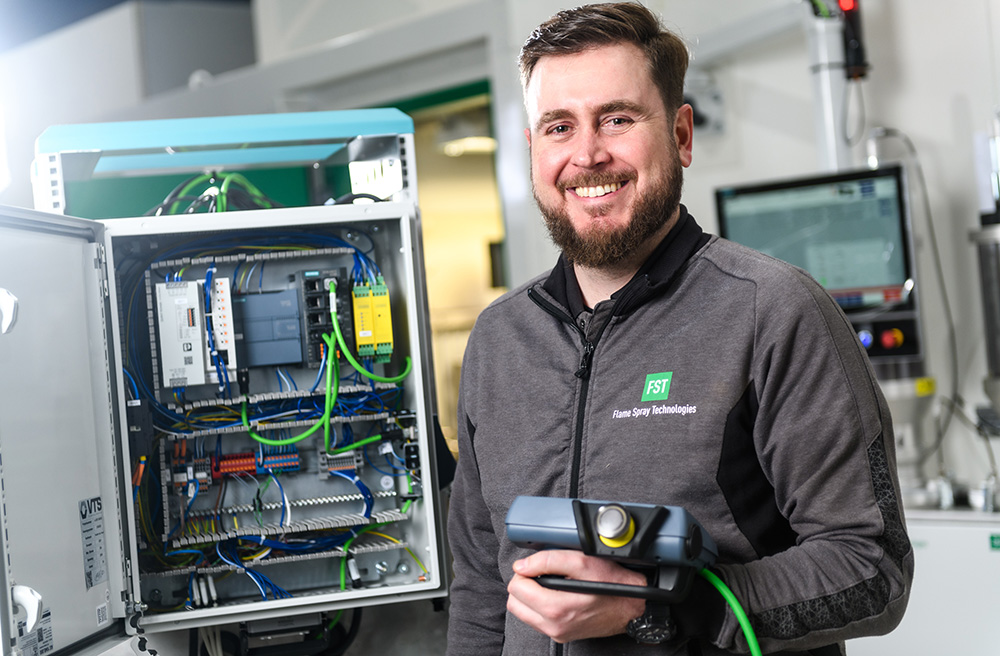 The basis of any professional service organization is a comprehensive understanding of its customer's requirements, processes and applications. At FST, we realize that to maximize uptime, periodic service and maintenance is required.

To provide the best possible technical service to our customers FST has assembled a global team of highly qualified engineers, as well as provide telephone support, remote diagnostics, system trouble-shooting, on-site visits, preventative maintenance, application support, customer training programs, advice in health & safety issues, know-how transfer and/or calibration support.

Our engineers are ready to help during emergency breakdowns, though phone support, remote diagnostics and technical intervention visits. However to help prevent those emergencies, resulting in unscheduled downtime, preventive maintenance is strongly recommended. Preventive maintenance has proved to be an effective tool to maximize your production:
Identification and elimination of potential system problems before they occur.
Identification and elimination of potential safety issues.
Identify and control equipment and process drift that can lead to poor coating quality, and eventually rework or scrap.
Ensure consistent and efficient production
Reduce the overall cost of equipment ownership?
Our trained technical service team is experienced and continuously trained to improve.
We offer the following services:
Technical phone support: We can troubleshoot most problems right over the phone.
Remote Diagnostics: We can connect remotely to your system to identify problems. This allows us to immediately send spare parts or if required dispatch a service engineer
Service Engineer: We can be on site within 2 business days
Preventative maintenance programs: Minimize your downtime and maximize your production by preventing problems.
Service agreements: Know the cost to maintain your equipment
System calibration
We provide full calibration services for all of our equipment. We are able to also provide these services for most other commercially available equipment. We use only the best tools and calibrating equipment. Our calibrating equipment is fully traceable. Our calibrations include safety inspections. After each calibration session the customer will receive a detailed calibration report showing that the system is calibrated and operating properly.

Remote diagnostics
The 50-Series equipment has a Remote Access capability as a standard feature through the use of eWon™ a secure Ethernet-based connection. In this way, FST has remote and secure access to the equipment's PLC for failure analysis, system errors, trouble-shooting or software updates. This can save considerable costs in system trouble-shooting or detecting and correcting problems.

With the remote diagnostic system, FST can monitor on-line all system functions and equipment status (valves, controllers, pressure sensors, etc.) even when the system is in operation or during the start-up phase. Remote diagnostics provide critical information in the case of phone support to the operator or maintenance staff. The Remote Diagnostics system has proven to be a very helpful tool for trouble-shooting the system effectively, and to increase the availability and uptime of the system for production. FST has no access to Customer specific information such as spraying parameters.