A new way to provide optimal service support, reducing costs and increasing production up-time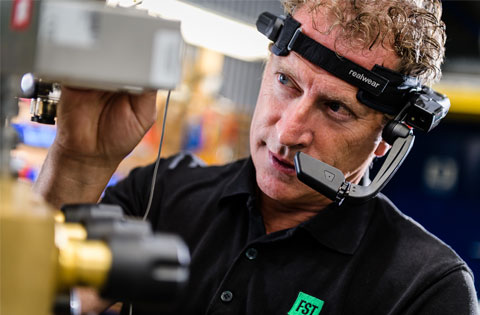 The FST technical services team invested in the future of remote customer assistance by the development and implementation of FST | Remote Assistance™. A unique cost and time effective service providing the ultimate response to both planned and unplanned events
A BRIEF INTRODUCTION
The global COVID-19 pandemic crisis with all the local travel and quarantine restrictions has accelerated the development of FST | Remote Assistance™. A perfect tool to support our customers with guided self-service of their thermal spray equipment.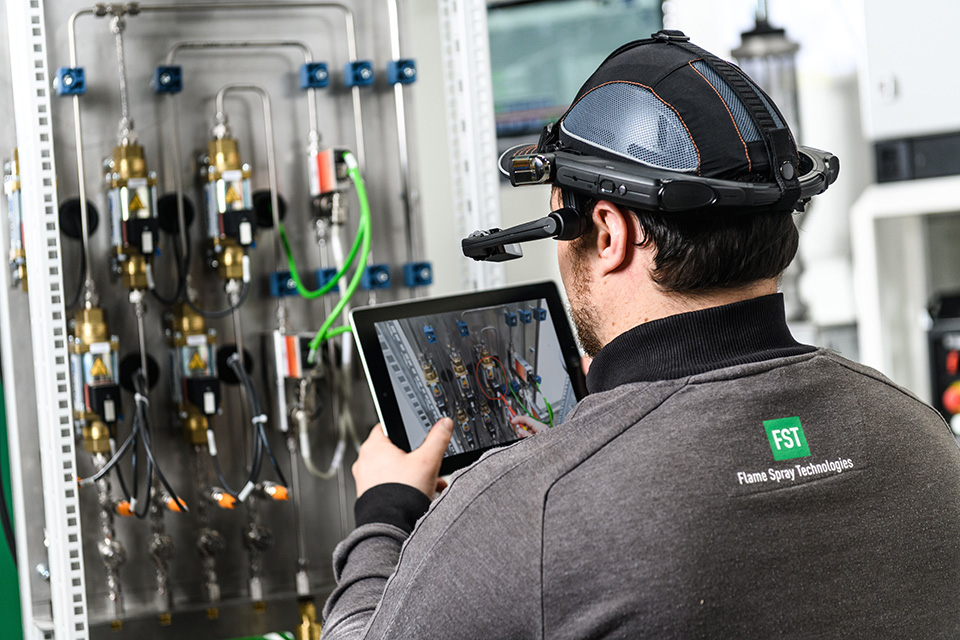 FST | Remote Assistance™ is a tool, using augmented reality FST | SmartGlass™ to support our customers during troubleshooting, performing maintenance tasks, executing calibration and even installation of their thermal spray equipment. The FST expert sees exactly what the local technician on-site sees and provides real-time instructions to carry out the tasks in a safe and proper way. This is made possible by real-time video and audio transmission.
FST | Remote Assistance™ be used for improved remote service interventions and is providing real-time customer support so the customer can self-service their system under supervision of the FST expert. Functions, such as augmented reality markers, help the expert to visually clarify the instructions. The on-site technician hands are free and can immediately follow the remote expert's instructions.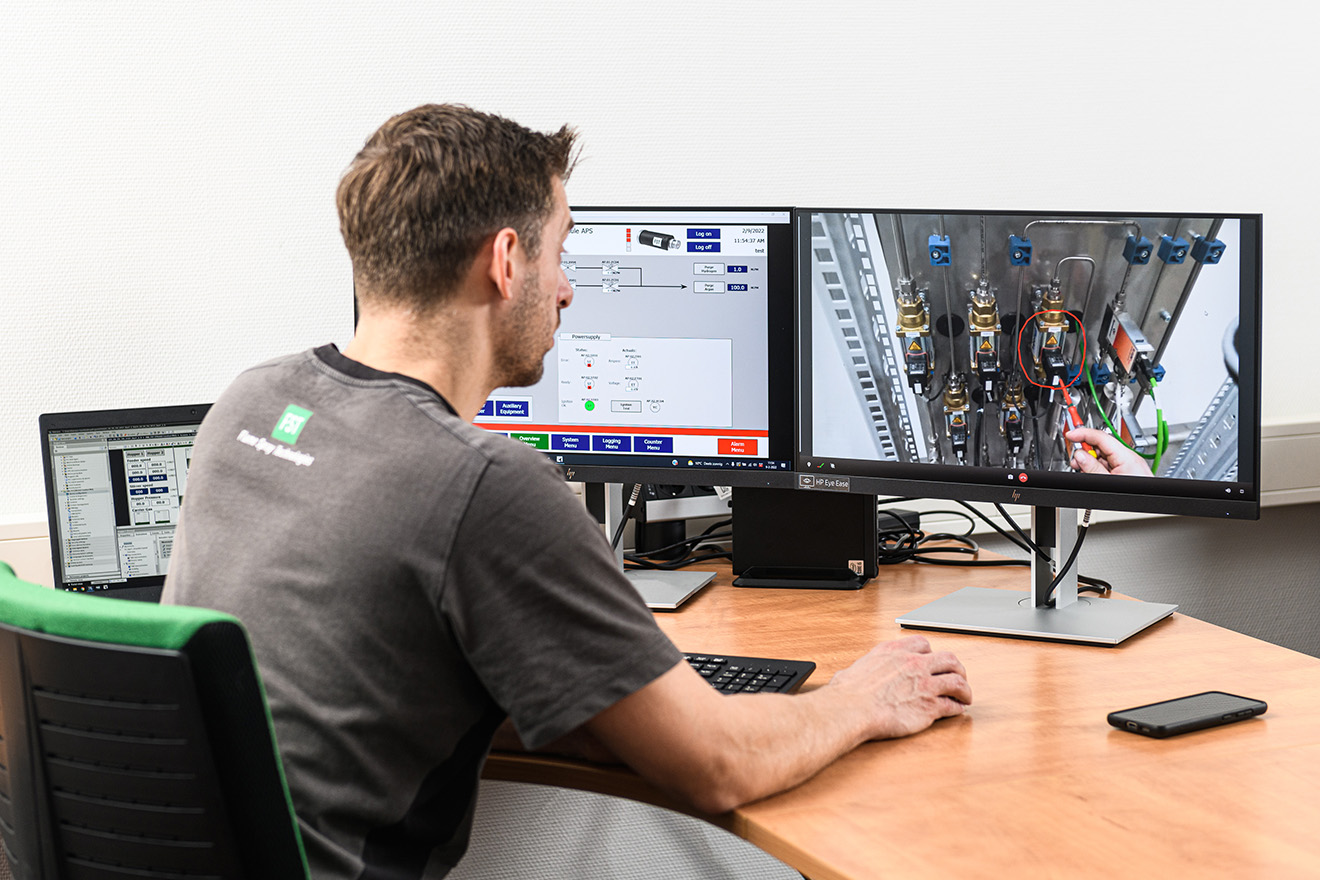 YOUR MAIN BENEFITS
Reduce MTBR and downtime
Improve first-time fix rate
Shorten responds times
Increase remote resolution rate
Accurate spare parts allocation
Improve field service productivity
No travel time, costs and stay expenses
SERVICE TO THE CUSTOMER'S NEEDS
A comprehensive system service strategy is key to be successful in the modern 24-hour service industry. Unexpected and unplanned events can ultimately lead to lost time, lost revenue, and lost customers.
To provide comprehensive support, FST has developed three (3) packages with different service levels and costs. This allows the customers to choose the best service fitting to its specific needs and budgets.
We can offer you several service packages including:
1. Premium - FST | Remote Assistance™
A yearly service subscription incl. FST | SmarGlass™ with yearly 24 hours online support.
2. Standard - FST | Remote Assistance™
The purchase of the FST | SmartGlass™. When an ad-hoc remote service is required the normal services, hourly rate will be apply.
3. Basic - FST | Remote Assistance™
Self-service your yearly calibrations and maintenance by the rental of a FST| SmartGlass™ tool kit. Your support expert will be rated at the normal services hourly rate.
In case of a service request, customers with a subscription will be treated with priority. The main question you have to ask your self is:
"HOW MUCH IS DOWN-TIME COSTING THE COMPANY"
For more information please contact FST or download our SprayTech on Remote Assistance.