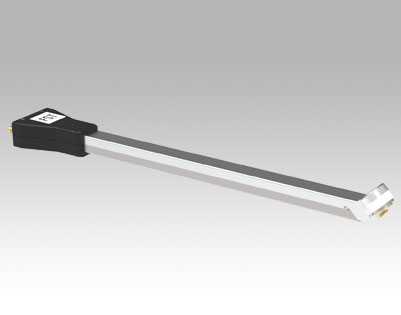 The F1 plasma gun has been around for some time and is known for its reliability and good coating quality for the application of coatings in internal surfaces of 75 mm (3") diameters or greater.

The F1 incorporates a tungsten nozzle similar to that used in the F4 Gun for long nozzle life, minimizing part change-outs and production costs.

The F1 is designed to operate efficiently at power levels up to 25 kW in continuous operation.

The F1 is available in two spray angle configurations:
F1 90 degrees
F1 45 degrees

Features & benefits F1 ID-Plasma Spray Gun
Robust hardware configuration – sprays a wide range of coating materials with a single nozzle/electrode configuration
Tungsten-lined nozzle for long-life performance.
Well-positioned powder injector holders – ensures proper injection angle and distance.
Compact gun head design for small diameter applications.
Inert gun head material – eliminates electrical shorting if gun head contacts metallic components.
Low maintenance costs
Reliable coating results – powder injector and gun head design ensure repeatable coatings.
Long spray campaigns – long-life hardware allows longer spray periods without the need for change out.
Ease of operation, maintenance, and installation – ideally suited for general purpose and advanced coating applications
Proven nozzle design –economical replacement cost.
Able to operate with nitrogen as the primary fuel gas

F1 ID plasma spray gun

F1 ID Plasma Spray Gun spare parts FST