Take advantage of our new way of service support. Lower your costs, get even faster support and increase the uptime of your production. The FST technical services team invested in the future of remote customer assistance by the development and implementation of FST Remote Assistance™.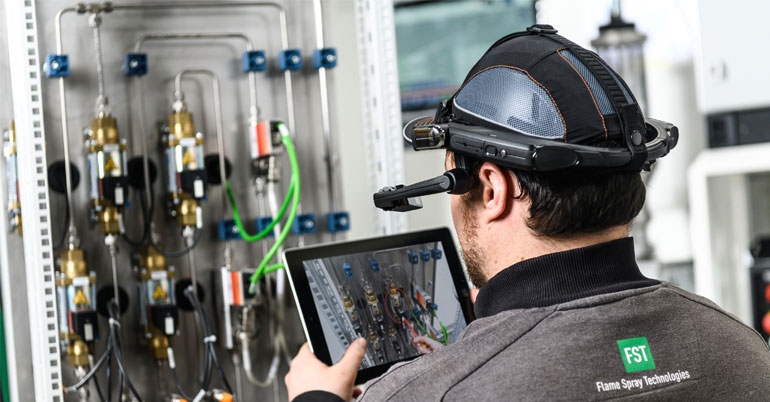 Development of the FST Remote Assistance™ tool
With the COVID-19 pandemic crisis, the tool has been developed as a necessity, but now it offers enormous benefits in many areas. Remote Assistance™ is a tool, using augmented reality FST | SmartGlass™ to support our customers during troubleshooting, maintenance, calibrations and even installation of their thermal spray equipment. The FST expert sees exactly what the local technician on-site sees and provides real-time instructions to carry out the tasks in a safe and proper way. This is made possible by real-time video and audio transmission.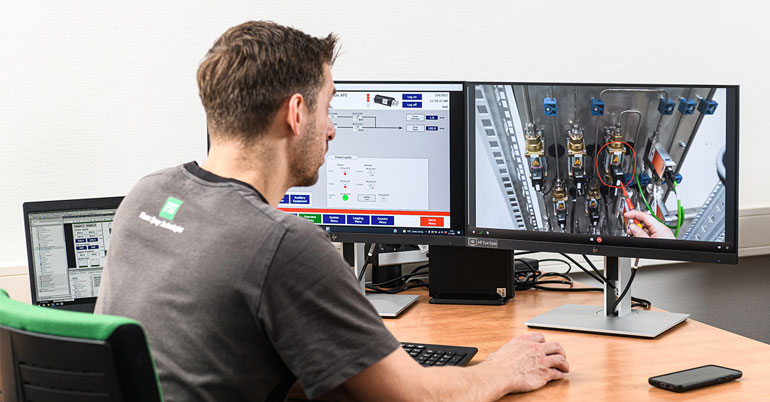 Learn more about the remote assistance tool?
On our remote assistance services page, you can read more about the features of the tool. To receive an offer or discuss an implementation at your location contact your local FST Sales Engineer.