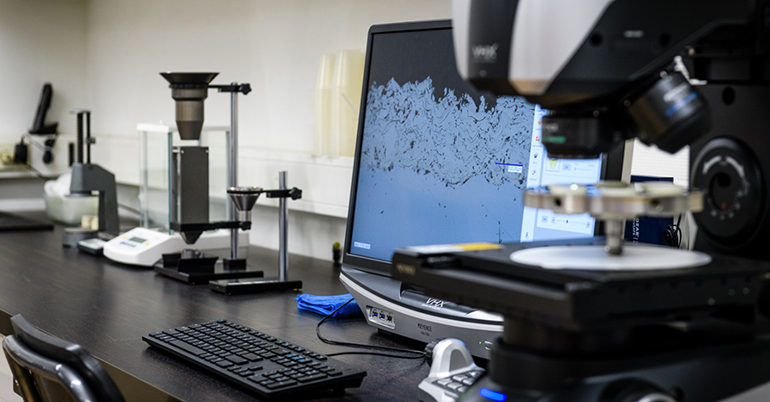 In FST Singapore we have completed a state-of-the-art laboratory to support our Laser Cladding Activities (LCT) and our Thermal Spray Activities (FST).
The General Manager of FST/LCT Singapore, says "Our metallurgical laboratory will improve our capabilities to support our customers". "Also, it will help us to better understand coating applied through Laser Cladding and Thermal Spraying".
Next to installing a new metallurgical laboratory in Singapore, we recently upgraded our laboratory at FST in the Netherlands with a new digital microscope. The microscope not only provides the best possible micrograph images, but also has useful tools and features like; 3D look, photo stitching and powder size analysis. This technology will help FST to further develop products and support its customers with new services
Learn more about our metallurgical laboratory services.