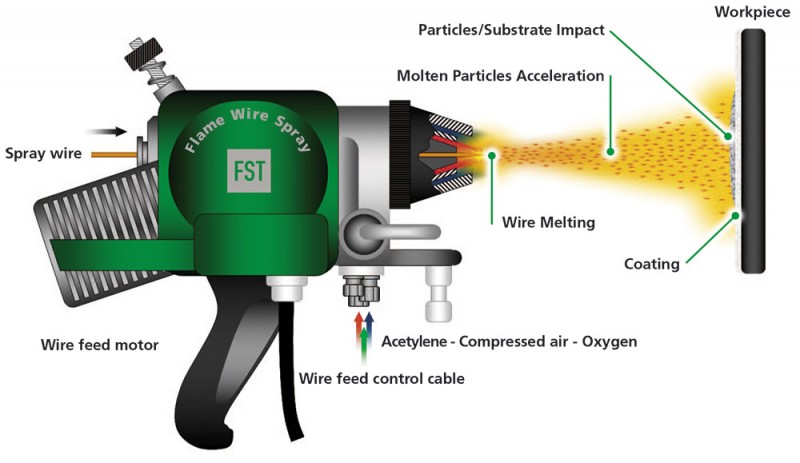 Typical coatings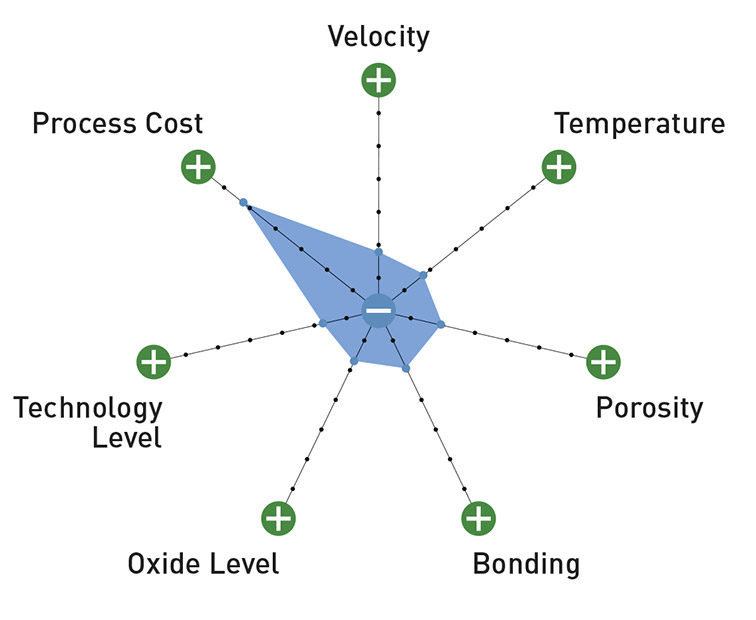 Iron-based alloys
Nickel-based alloys
Molybdenum
Copper & Copper alloys
Aluminium, Zinc, Al/Zn alloys
Main applications
Wear resistance
Friction properties
Corrosion protection
Dimensional restoration
Electromagnetic shielding

What is flame wire spray?

This is a useful process for applying relatively inexpensive coatings that typically contain high levels of oxides and porosity together with the option of achieving a rough surface finish. The process relies on the chemical reaction between oxygen and fuel of combustion to produce a heat source. This heat source creates a gas stream with a temperature in excess of 3,000°C with correctly balanced conditions between oxygen and acetylene.


The feedstock material to be sprayed is fed into the flame in the form of a wire and compressed air is then used to atomize the molten metal and accelerate the particles onto the substrate.


Among others, the process is typically used for applying bond coat materials or materials for corrosion resistance applications.
Read about other processes: